Floating Contact Form Portlet
Back The importance of responsive global supply chains
Global Supply Chain Insights Series. The current market rewards companies who can quickly adjust their global supply chains in response to the different phases of the pandemic.
Watch our best practise sharing series in which Kuehne+Nagel experts from the International Supply Chain discuss up-to-date topics in the world of logistics, supply chain and transport.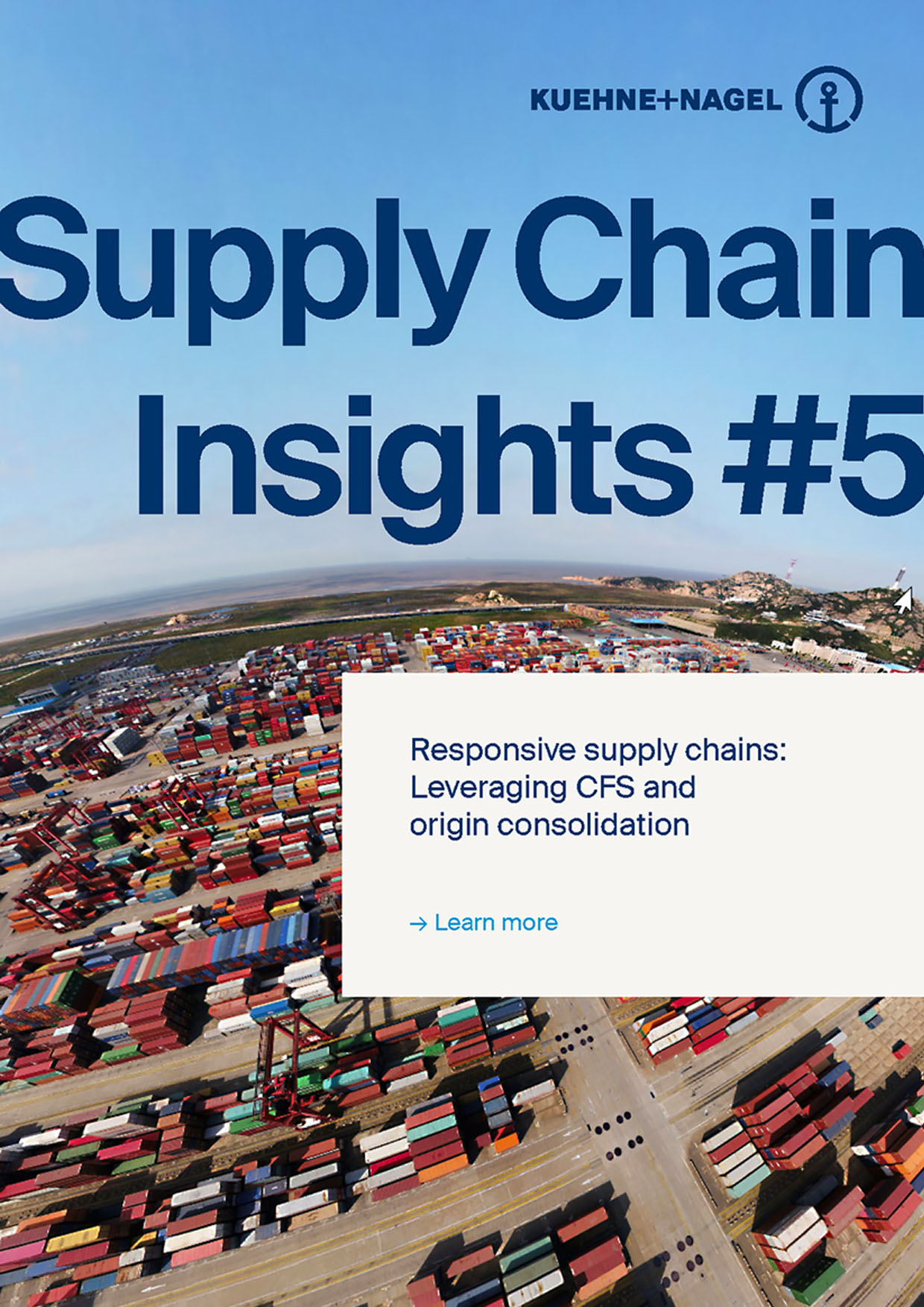 Who we are
KN International Supply Chain is specialised at helping clients to optimise the rewards and manage the risks associated with global sourcing, manufacturing and distribution – no matter how big or small your business is. We work with you to design and implement well thought-out solutions that will make every purchase order a success. Consistent integration of processes across supply chain partners and critical business functions, such as logistics, finance, compliance and procurement, is key to our service promise.
Session 1
The first session of the "Global Supply Chain Insights Series" examines the importance of responsive supply chains – particularly in the current, volatile market environment.
Description
How to adjust your global supply chain in response to the different stages of the Covid-19 pandemic
Is this the new normal?
How different industries have handled the volatility
Examples of responsive supply chains
Session 2
Would you like to learn more about the specific levers and enablers required for a responsive supply chain? Then watch the second episode of our series: Our Webinar "How to enable a responsive global supply chain".
Description
Importance of a responsive supply chain with examples
The most impactful levers to speed up or slow down your supply chain
Key enablers of a responsive supply chains
Session 3
How can you ensure that you keep moving forward and even stay ahead of the curve? In this 3rd publication in our Global Supply Chain Insights Series we share some thoughts on planning and predicting responsive supply chains.
Description
How to search for solutions to enable a responsive supply chain
Learning is required for a lean and agile supply chain
Key takeaways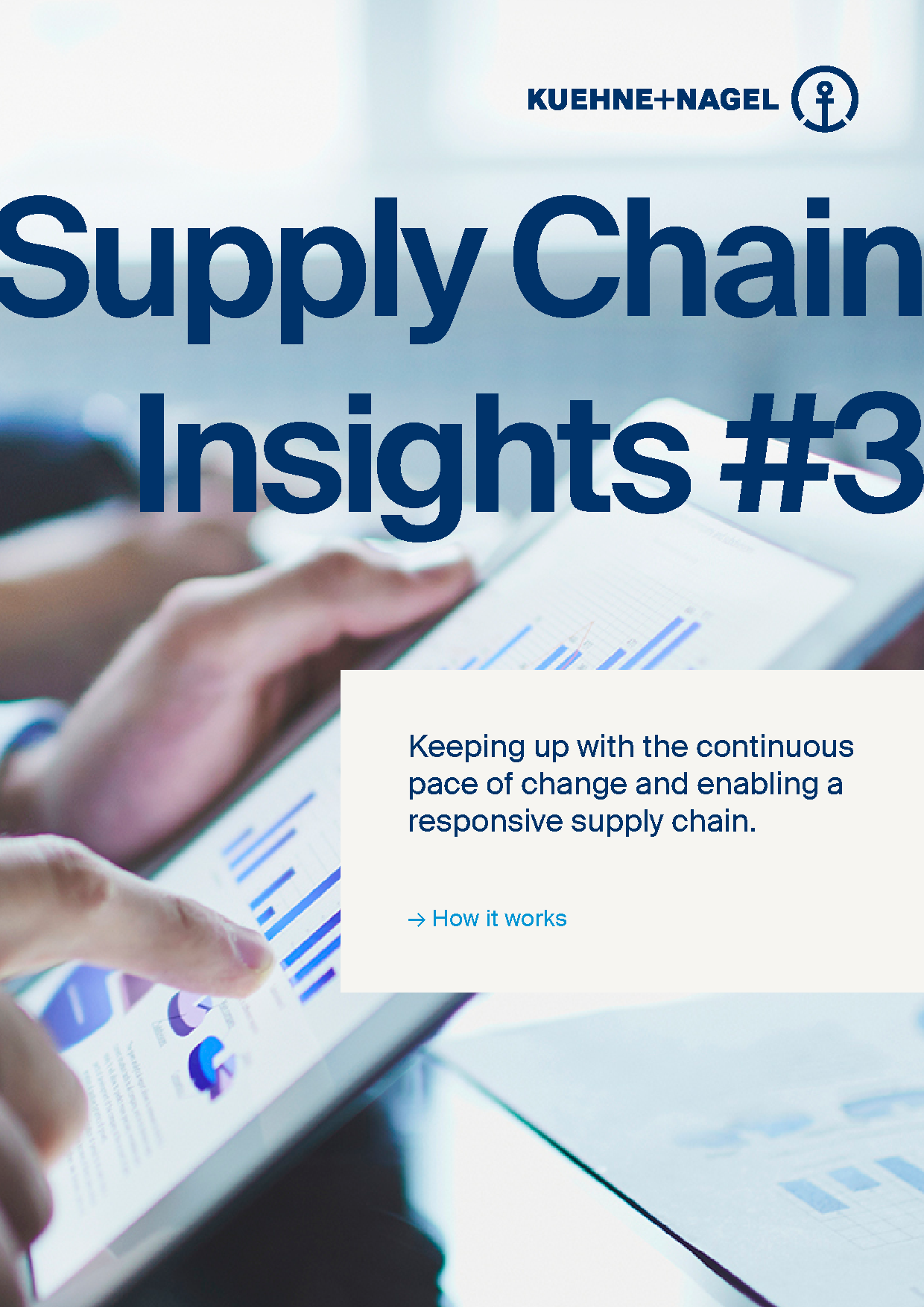 Session 4
Our fourth episode is about our awards and partnerships underlining our solution-oriented supply chain approaches.
Description
CILT award: The Corona pandemic has caused unforeseen disruptions in supply chains. The solution is a responsive supply chain. The CILT (The Chartered Institute of Logistics and Transport) has awarded Kuehne+Nagel for excellence in freight transport.
Infor Nexus case study: We have been working together with Infor Nexus for years to drive technology advancement. The way the technology is used as part of a larger supply chain strategy is what unlocks the real value for our customers.
Session 5
Do you know the value of using container freight stations (CFS) and origin consolidation? In this release, we give you an overview of how you can use them to unlock value in your supply chain.
Description
Coronavirus pandemic and supply chain disruptions
Supply chain levers and supply chain enablers
Balancing the scales with origin consolidation
Container freight station