Floating Contact Form Portlet
Back Sea Logistics and Shipping Solutions
Flexible sea logistics solutions. Technology combined with expertise. Promises delivered to your customers.
Would predictable lead times, increased visibility, and a faster speed to market enable you to better serve your customers?
You can trust us to deliver as promised: Leveraging state of the art technology and our international network to provide the right solution and expertise that gets your products in the right place and on time.
Our sea freight services include:
and related offerings:
Our global sea freight specialists are ready to find the most efficient shipping connections to meet your unique requirements. In addition, we offer sustainable and innovative supply chain solutions to help you achieve your environmental targets, including carbon-free transportation and environmentally sustainable biofuels.
seaexplorer
Be one step ahead on supply chain planning with seaexplorer, our intelligent platform for sea freight services in container shipping. With seaexplorer you get the transparency you need to choose the most suitable routing options for your shipments. Whether you are looking for the fastest service to move your cargo from A to B, the service that has the best rating in terms of reliability or simply or the service with the lowest CO2 emissions, seaexplorer can provide you the best options.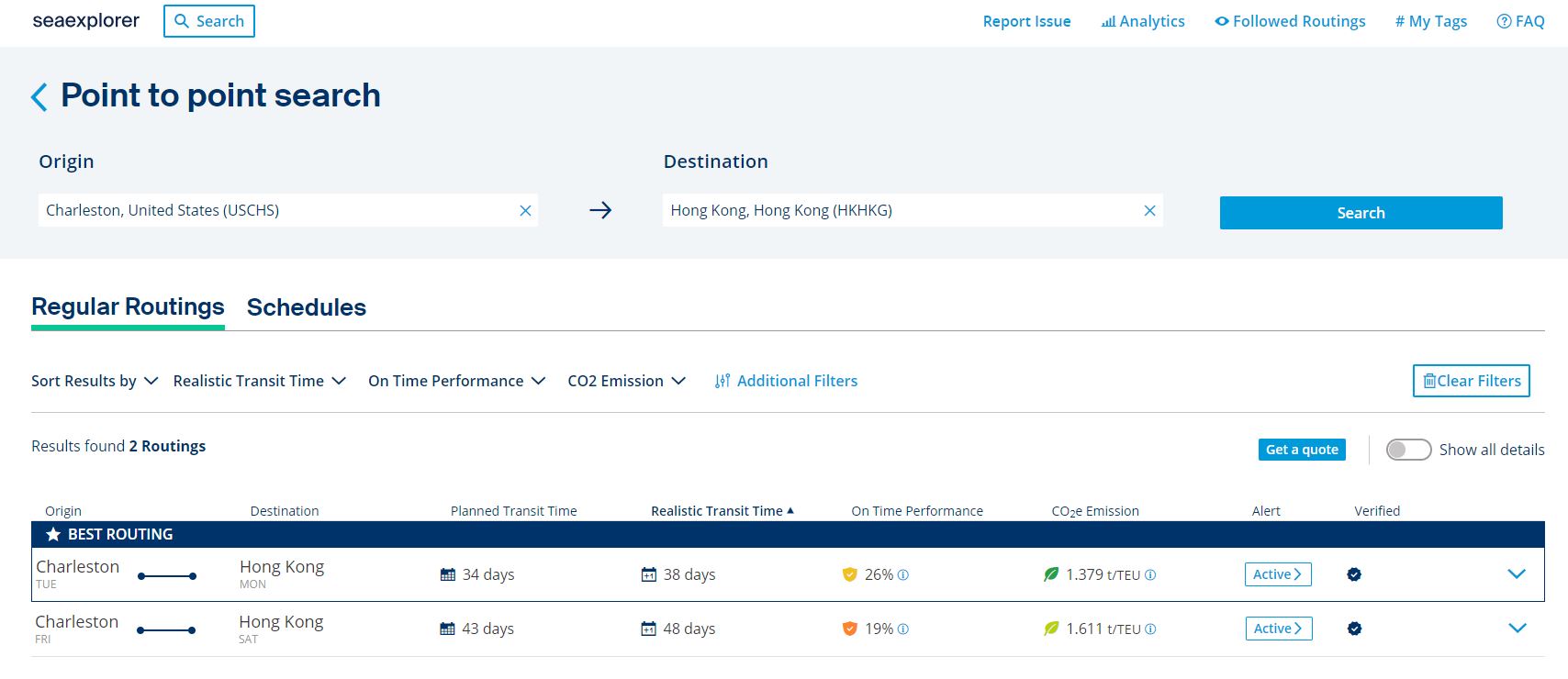 You will benefit from:
Personal service through best of both worlds – a global network with unrivalled local expertise
Ease you mind via our collaborative platform myKN allows you to monitor and track your shipments in real time easily from a single tool
Improved reliability via guaranteed space allotments with all shipping companies and flexible shipping schedules
One integrated solution: Door-to-door delivery via truck, rail or inland waterway
Reduced complexity thanks to experienced handling of country-specific licenses, certificates of origin and documents
Contact us today to find out more.
Would you like to experience an in-depth and unbiased look at the various issues plaguing the sea logistics industry? Kuehne+Nagel is hosting Sea Logistics seminars, read more.